Quality Used Car Sales in the Isle of Purbeck
Foleys garage was established in 1937 by Mr John Scott Foley. The garage became a Vauxhall agent in the same year, and remained one of the longest established family run Vauxhall dealers in the country until 2004 when Vauxhall motors decided that they no longer needed the smaller dealers anymore.
Mr Foley's daughter Jocelyn and son in law Stuart came into the business in 1972 and it is now run by the third generation of the family, Steve and David White. We at Foleys believe in good old fashioned customer care and offer outstanding service throughout all aspects of the business.
FOLEYS, SPAR SHOP and COVID 19
Spar/Forecourt:
We will continue to sell Diesel and Petrol as usual, and would ask everyone to use the disposable gloves when filling up so as to reduce the risk of cross contamination.
The Spar shop will remain open as this is vital to our community in Harmans Cross. Please keep 1.5 metres from each other as advised by the Government. Your patience in doing so will be much appreciated.
Workshop:
Updated 4th January 2021: The workshop is fully open for Repairs, MOTs and Servicing.
Please keep looking on Facebook for further updates.
Sales:
Car Sales: Updated 12th April 2021: We are pleased to inform you that our sales department is now fully open. All of our cars are available to view on the Forecourt or on www.foleysgarage.co.uk. You can still use the Car Finder page on are Used Cars section for anything you may be looking for.
You can also view our cars on Exchange & Mart, Swanage and Wareham Advertiser, the Purbeck Gazette, Corfe Valley News and Facebook
Phone: 01929503115
Email: sales@foleysgarage.co.uk
As a responsible employer, we will follow the Government Guidelines and implement any changes as and when they are necessary.
The Health of our Staff and Customers are vitally important to us as we enter this very difficult period.
Wishing you all good health.
We stock a number of used cars on our site and in our showroom, and have access to 100's more though various contacts made over the many years.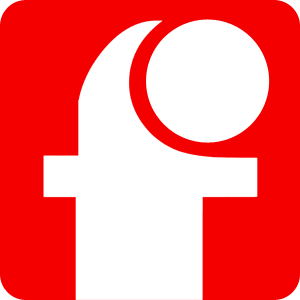 Car Sales
We display a wide range of quality used cars on our forecourt and in our showroom.

We have access to 100's of late low mileage cars of all makes & models.

You need look no further.
View All Used Cars »
Service & Repairs
Our skilled technicians will ensure your car is given the best attention, wether its service, MOT or repairs we can do it.

Free quotes are offered and free courtesy car or free collection & delivery service is available.
Learn More »
MOT Testing
Need an MOT? No problem, our MOT inspectors will carry this out for you on our premises.

We can do this while you wait, or you can drop your car off, or take advantage of our free collection & delivery service (Booking is essential).
Learn More »
Enter your details below and we will give you a call back as soon as we can.